Na ovogodišnjem izdanju "43rd International Convention on Information Communication and Electronic Technology", popularnijem pod nazivom MIPRO, član laboratorija Igor Košmerl prezentirao je znanstveni rad pod naslovom "Multi-Model Databases – Introducing Polyglot Persistence in the Big Data World".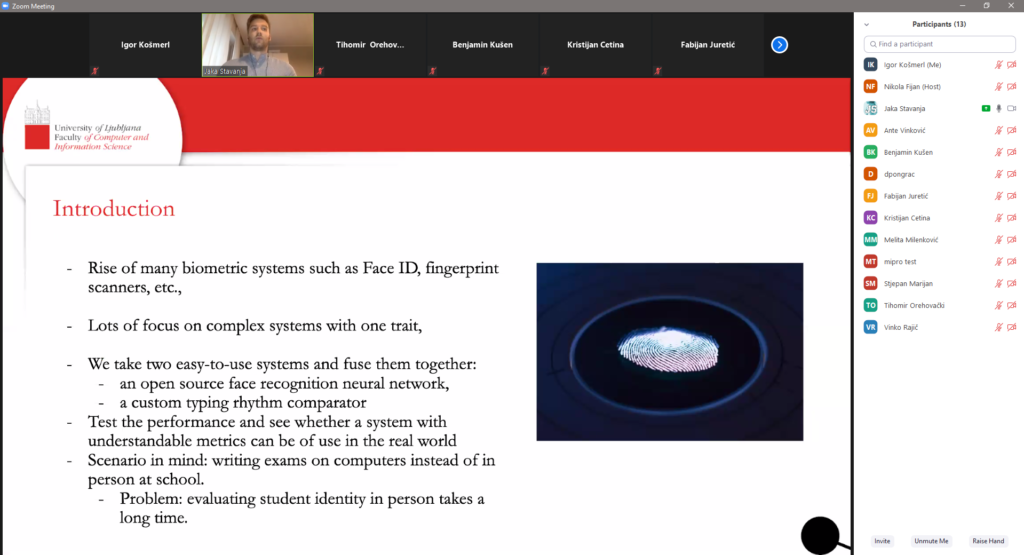 Konferencija se održala u hibridnom obliku, pri čemu su autori nekih sekcija svoje radove prezentirali uživo u Opatiji , dok su se ostale prezentacije odvijale putem platforme Zoom (pa tako i radovi studentske sekcije, čije su se prezentacije održale 30. rujna 2020.). Autori rada su Igor Košmerl, Prof. dr. sc. Kornelije Rabuzin i mag. inf. Martina Šestak.
Svi radovi konferencije dostupni su ovdje, a radovi studentske sekcije na sljedećoj poveznici.